The following obituary was composed by my dad and myself and will be in our local newspaper, so I wanted to post it here as well for everyone who does not live in Springfield, MO. I want to thank everyone who has been supportive in all of this.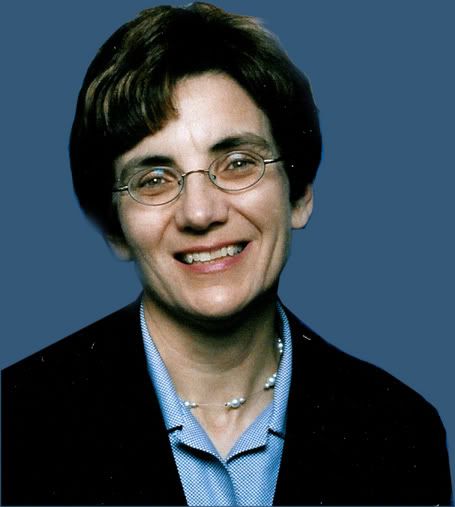 Marcia Blackwell was a cherished wife, mother, and friend who understood that her most important relationship was with her Savior, Jesus Christ. We mourn her loss yet we gain comfort because of her faithful life.
Marcia was a quiet, gentle spirit. Her life overflowed with love and determination. She continually displayed her love and determination to her husband, sons, and family by supporting them in every worthy endeavor and guiding each to happiness and success. These virtues carried over into her relationships with her Christian family and friends.
Marcia was born in Lima, Ohio on January 10, 1951. She was a graduate of Elida High School of Elida, Ohio and attended Baptist Bible College in Springfield, Missouri. She met her husband, Jim, while working at Commerce Bank of Springfield. They were happily married for twenty-nine years. She was a valuable employee on the New Mothers Unit at St. John's Hospital for sixteen years.
She passed away in Springfield, Missouri on August 25, 2005. She is survived by her husband Jim, eldest son Todd and his wife Jill, two younger sons Blake and Marc, mother-in-law Viola Blackwell, and brother-in-law Don Blackwell. Her parents, George and Velma Nixon, and siblings Sue, Ed, Candice and Anne also survive her.
The funeral will be held at Sunset Church of Christ on Monday, August 29th at 10:00 AM. Visitation will be at the Greenlawn South Funeral Home on Sunday, August 28th from 2:00-4:00 PM. Marcia has requested that donations be made to the Ronald McDonald House Charities of the Ozarks in her memory if people wish to do so.
We will miss her deeply.